Introduction of Hako Group
HAKO GENERAL INTRODUTION
Hako – The leading manufacturer of cleaning equipment all over the World
Hako Group is one of the leading global manufactures of cleaning and municipal technology with 3 typical brands: Hako (Germany); Minuteman and Power Boss (USA). Till this day, the products of Hako has been chosen – used by customers all the world.
The Hako Group was found in 1948 with almost 70 years for research and development. Hako's products are always assured to totally pass the hard tests from World standards about quality and enviroment.
Nowadays, the cleaning equipment of Hako are confided to use with some main product lines such as:
Sweepers and vacuum-sweepers
Combined sweeper/scrubber-driers
Two factories of Hako Group are located in Germany & USA which is industrial nations. In Vietnam, Hako cleaning equipments are supplied by Viet Ha Distributor throughout the country.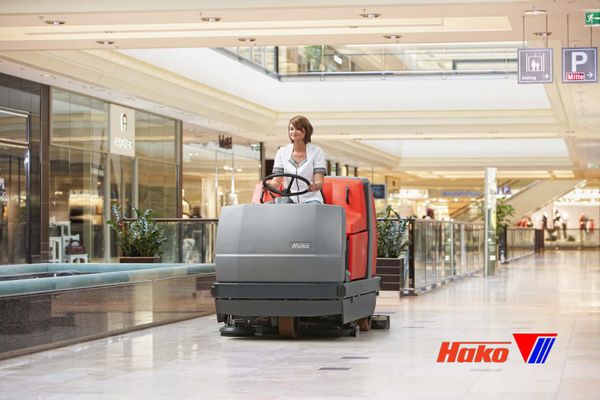 2. Why is Hako?
Hako brings to customers the high confidences of quality management system, service and safety – friendly level for environment. The above devices are highly evaluated about cleaning, Hako persuaded users with follow main elements:
Deeply and efficiently cleaning, durably operate.
Sweeping, scrubbing, vacuuming mechanism works flexibly. Enduring component materials, well bear impacts.
Advanced technology system
Details of advanced Hako systems: Click here
MODERN DEVICE MANAGEMENT SYSTEM, CLOSELY FOLLOW DEVICE
QUALITY OF CLEANING

DEVICES

Meet the sternest requirements of quality standards over the World




CARE HOTLINE 24/7

1900 1594

Support and reply requirements of information to customers fully

WARRANT DEVICE AND SPARE PARTS

Support for cleaning will not be intermittent, keep device works stably

PMS SYSTEM

Help customers easily manage orginal information, handover and using process.




MODERN REPAIR

CENTER

Well meet the big repairs, overhaul device

INTERNET DEVICE MANAGE SYSTEM

Help customers actively monitor the using equipment situation through the system on the website
Products has gotten international important certificates
ISO 9001:2008 (Quality Management Systems Certificate)

ISO 14001:2009 (environmental management system)

ISO 22.196 certificate of JISZ 2801 (Janpanese Industrial Standard Test)
At Hako, we always care to demands of customers and effort to research to release new modern product lines, suitable for each enviroment condition and specific requirement.
We also always believe that the modern machine system belongs with the conscientious engineers and workers team is one of important elements helps Hako's products to success at the present.
HAKO VIETNAM